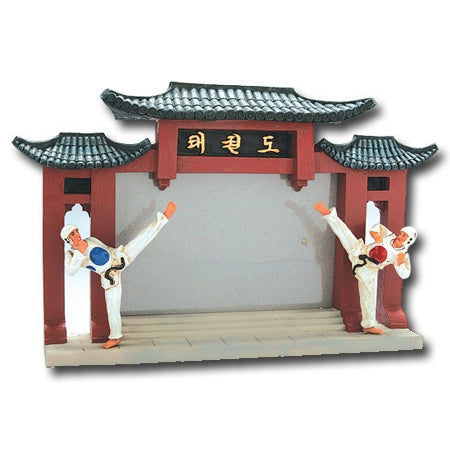 Taekwondo picture frame measures approx. 6" tall by 9 3/4" wide and 2" deep. Holds a 4"x6" picture.
* It is made from durable and detailed poly-resin. Hand Painted. Includes detachable figurines wearing opposing team chest guards!
* This is the perfect way to display your favorite taekwondo photo. Makes an awesome gift for all those taekwondo people.
PRODUCT RELATED