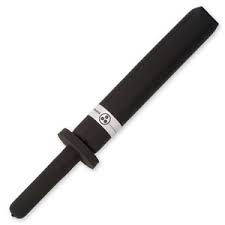 ActionFlex by Century is a full-contact line of sports equipment, which duplicates the sensation of using authentic weaponry.
ActionFlex™ padded weapons are designed to allow students to spar and train at 100% of their strength and speed. Now training can capture all the rigors of the full-contact experience. Each weapon features the non-slip, Sure-Grip impact handle and shock absorption. The ActionFlex™ weapons line includes escrima sticks, staffs, knives, nunchaku, swords, headgear and gloves that are all made with the finest and strongest materials available.
The patented piston assembly is constructed of high tensile nylon bushings that allow the weapon to flex and return while maintaining its original structure.
PRODUCT RELATED