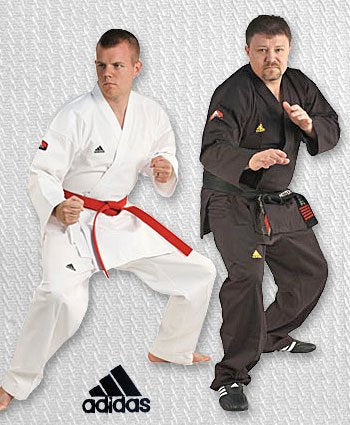 Adidas Taekwondo Open Uniform

This Champion style uniform from adidas? is a ribbed uniform for Tae Kwon Do fighters. The uniform is an open jacket like the original Tae Kwon Do masters. 55% Cotton - 45% Polyester fabric. Includes an elastic drawstring waist pant. Belt not included.

Capturing The Essence of the martial arts.
Designed with new open cut, this uniform adds style to the traditional uniform. made from a durable and practical fabric blend and corded cotton and polyester.

Manufactured by Adidas Korea LTD. Made In Korea.

Elastic Waist Drawstring Pants. WHITE COLOR
Note: Sale items are limited to availability, good only while supply lasts. All purchased sale items are final and non-returnable or exchangeable.

PRODUCT RELATED