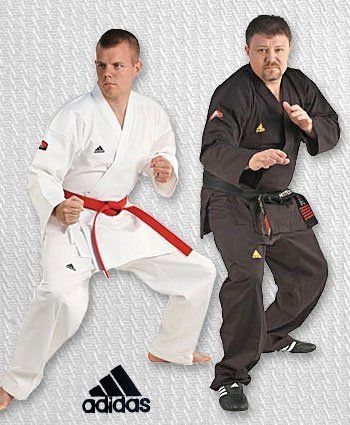 Adidas Taekwondo Open Uniform

This Champion style uniform from Adidas? is a ribbed uniform for Tae Kwon Do fighters. The uniform is an open jacket like the original Tae Kwon Do masters. 55% Cotton - 45% Polyester fabric. Includes an elastic drawstring waist pant. Belt not included.

Capturing The Essence of the martial arts.
Designed with a new open-cut, this uniform adds style to the traditional uniform. made from a durable and practical fabric blend and corded cotton and polyester.

Manufactured by Adidas Korea LTD. Made In Korea.

Elastic Waist Drawstring Pants.
Colour : WHITE , BLACK
PRODUCT RELATED