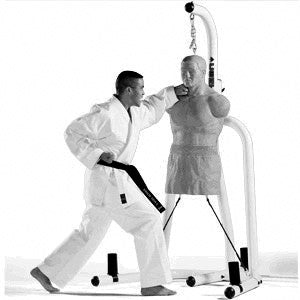 Bob hanging bag
Regular price $299.00 Sale $399.00
Full size, torso-shaped hanging bag for realistic target training, made from PVC filled with urethane foam. Two tie down loops on bottom, tie down straps included. Can be filled with sand to increase the weight by approx 65lbs.
Without sand the weight is 40 lbs.
Hanging stand is NOT included.
PRODUCT RELATED