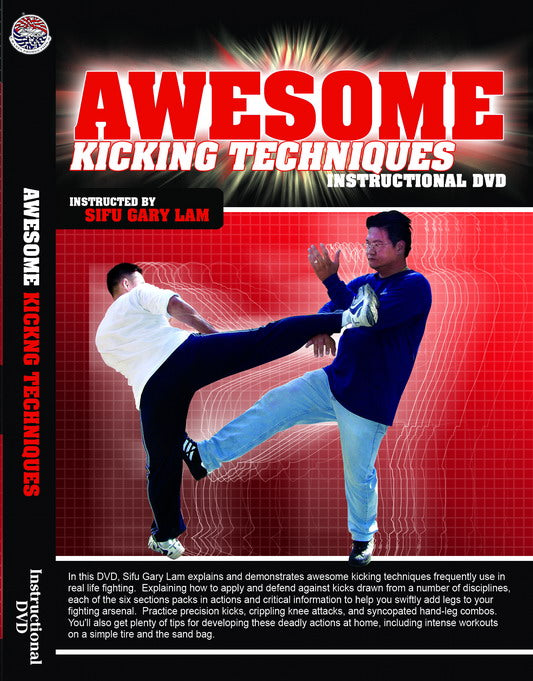 In this DVD, Sifu Gary Lam explains and demonstrates an awesome kicking technique frequently use in real life-fighting. Explaining how to apply and defend against kicks drawn from a number of disciplines, each of the six sections packs in actions and critical information to help you swiftly add legs to your fighting arsenal. Practice precision kicks, crippling knee attacks, and syncopated hand-leg combos. You'll also get plenty of tips for developing these deadly actions at home, including intense workouts on a simple tire and the sandbag. 
Approx. : 45 minutes 

 

Language: English
* Made in U.S.A
* This disc is compatible and will play on > 95 % of DVD players in the USA. However, some DVD player manufacturers may have a different coding system and therefore we cannot guarantee compatibility with ALL DVD players. 
PRODUCT RELATED