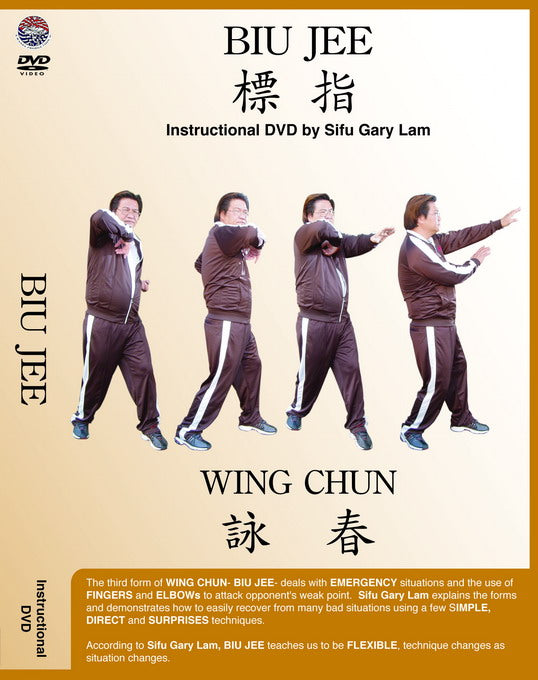 The 3rd form of VING TSUN, BIU JEE, deals with EMERGENCY situations and the use of FINGERS and ELBOWS to attack the opponent's weak point. Sifu GARY LAM explains the forms and demonstrates how to easily recover from many bad situations using a few SIMPLE, DIRECT, and SURPRISES techniques. According to Sifu Gary Lam, BIU JEE teaches us to be flexible. Technique changes as situation changes.
Language: English with the option of DEUTSCH subtitle that can be set to "on" or "off".
Approx. : 50 minutes 
* Discs are recorded in the TRUE DVD (NTSC system.) REGION : 0 (FREE)
* This disc is compatible and will play on > 95 % of DVD players in the USA. However, some DVD player manufacturers may have a different coding system and therefore we cannot guarantee compatibility with ALL DVD players.
PRODUCT RELATED