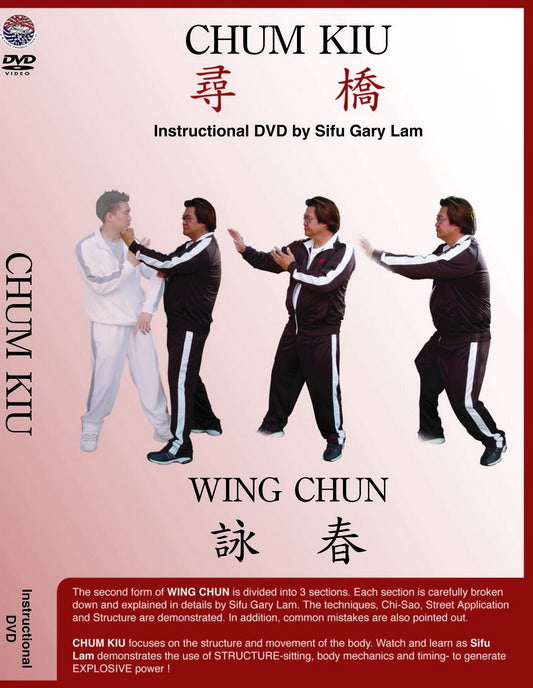 The 2nd form of VING TSUN is divided into 3 sections.

Each section is carefully broken down and explained in detail by Sifu Gary Lam.

The techniques, Chi-Sao, Street Application, and Structure are demonstrated. Common mistakes are also pointed out.

Chum Kiu focuses on the structure and movement of the body. Watch and learn as Sifu Lam demonstrates the use of STRUCTURE-sitting, body mechanics and timing-to generate EXPLOSIVE power!

Approximate running time: 70 min.

This disc is compatible and will play on > 95 % of DVD players in the USA. However, some DVD player manufacturers may have a different coding system and therefore we cannot guarantee compatibility with ALL DVD players. 
PRODUCT RELATED