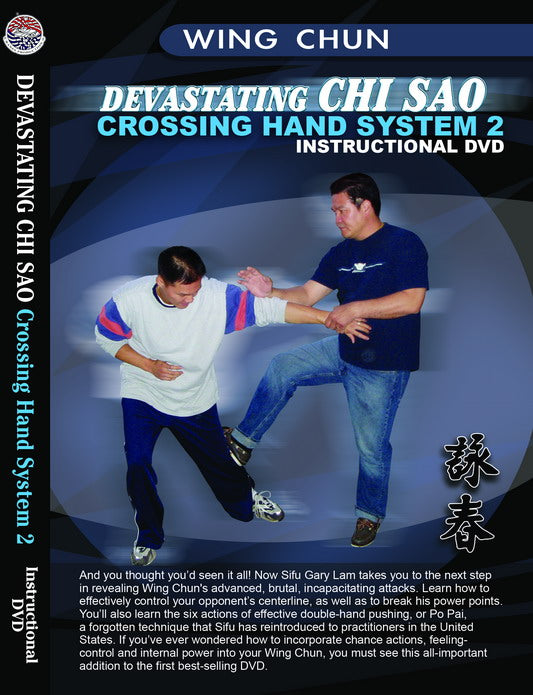 And you thought you'd seen it all! Now Sifu Gary Lam takes you to the next step in revealing Wing Chun's advanced, brutal, incapacitating attacks. Learn how to effectively control your opponent's Centerline, as well as to break his PowerPoints. You'll also learn the six actions of effective Double-Hand Pushing, or Po Pai, a forgotten technique that Sifu has reintroduced to practitioners in the United States. If you've ever wondered how to incorporate Chance Actions, Feeling Control, and Internal Power into your Wing Chun, you must see this all-important addition to the first best-selling DVD.
Approx. : 58 minutes 

This disc is compatible and will play on > 95 % of DVD players in the USA. However, some DVD player manufacturers may have a different coding system and therefore we cannot guarantee compatibility with ALL DVD players. 
PRODUCT RELATED