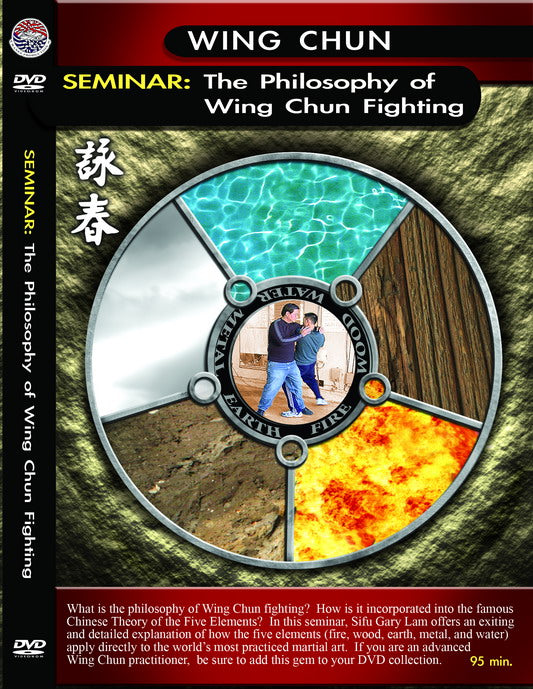 What is the philosophy of Wing Chun fighting? How is it incorporated into the famous Chinese Theory of the Five Elements? In this seminar, Sifu Gary Lam offers an exciting and detailed explanation of how the five elements ( water, wood, fire, earth, and metal ) apply directly to this martial art. If you are an advanced Wing Chun practitioner, be sure to add this gem to your DVD collection.
* Each DVD includes an insert of detailed FIVE ELEMENTS chart used in the seminar. Recommended for students with a higher level of Wing Chun knowledge * 
Approx. : 95 minutes

This disc is compatible and will play on > 95 % of DVD players in the USA. However, some DVD player manufacturers may have a different coding system and therefore we cannot guarantee compatibility with ALL DVD players.
PRODUCT RELATED