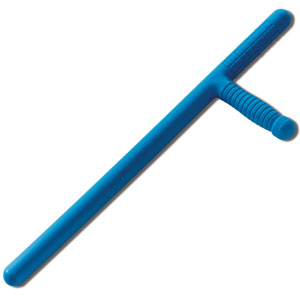 Practice trainingTonfa
These training weapons are made of top grade polypropylene and closely match the real weapon in length, size, weight, and feel.

Constructed to be durable, cut resistant, and remarkably stiff, these tonfa are ideal for mastering techniques with grooved grips and free rotation.

Great for training police or security agents. 

Sold individually.
Additional Information
Grip length: 4.75"
Overall Length: 22.75"
Weight: 15.8 oz.
Sold in individually
Imported
PRODUCT RELATED